This week in the war saw the bombing of Buckingham Palace. Queen Elizabeth (mother of the current queen) famously remarked that she was glad it happened because she would be able to "look the East End in the face." (The East End of London had suffered the worst from the Luftwaffe raids).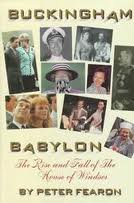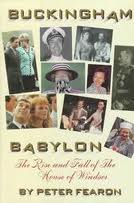 Peter Fearon's eye-opening account of the British royals, Buckingham Babylon—The Rise and Fall of the House of Windsor, devotes several pages to WWII, including Luftwaffe attacks on the Palace.
On 9 September, a stray bomb struck the Palace. On 11 September, a German bomber flew over the Mall (the boulevard in central London) and dropped six bombs on the Palace.
According to Fearon, the King was in residence at the time and suspected a deliberate assassination attempt by Prince Christoph von Hesse, who had been an SS-Standartenfuehrer prior to becoming a Luftwaffe pilot and was familiar with the layout of the Palace. Right or wrong, that's quite the WWII conspiracy theory!
The King and Queen, and the two princesses, remained in London throughout the war, despite the Blitz and Hitler's Operation Sealion invasion plans.