This week, the Canadian newspaper The Province (30 July 2012)  reported on the ongoing US salvage operations to remove remains and artifacts from an American World War II PBY Catalina flying boat that had crashed and sunk in the Gulf of St. Lawrence in 1942.
The photograph above shows the Catalina's sunken but largely intact and barnacle-encrusted fuselage when it was first located by Parks Canada underwater archeologists in 2009.
It was late afternoon, 2 November 1942, when wedding guests in the tiny Québecois fishing village of Longue-Pointe-de-Mingan were watching the Catalina flying boat battling the waves as it struggled to take off from the Gulf of Saint Lawrence. The violence of the wind and water proved too much and the Catalina sank. Local fisherman were able to rescue four survivors from the crew of nine, but the flying boat itself would not be seen again until 2009.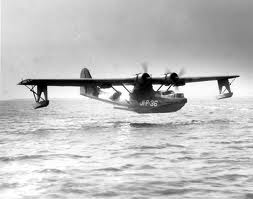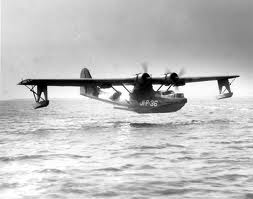 More than 4,000 PBY Catalina flying boats were produced by Consolidated Aircraft and saw service throughout World War II—particularly in anti-submarine patrols, convoy escort, and in rescuing downed aircrew. 'PB' stands for 'patrol bomber', and 'Y' is the code letter for the manufacturing company.