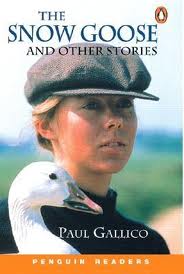 The Snow Goose, Paul Gallico's coming-of-age novel, is set in the lonely marshlands of Essex during World War II. A young girl named Fritha finds a injured snow goose and she and a surly lighthouse keeper nurse the bird back to health.
Atonement by Ian McEwan is also a coming-of-age novel, but addresses an additional question: Could someone, even as a child (in the book, her name is Briony) commit an act so terrible that she can never be forgiven?
Both books span the period of the Dunkirk evacuation (27 May–4 June 1940), when the Royal Navy, aided by an armada of tiny craft, from yachts to fishing boats, rescued over 300,000 British and French troops and carried them to safety in England.
In Gallico's novel, the lighthouse keeper single-handedly takes his small sailboat to Dunkirk and ferries boatload after boatload of soldiers from the beach to the larger ships that are waiting off-shore. Sadly, the lighthouse keeper perishes in the end, and his boat is lost. Throughout the evacuation, the snow goose flies overhead to guide and keep watch.
Thank you, Snow Goose, for bringing home our boys.