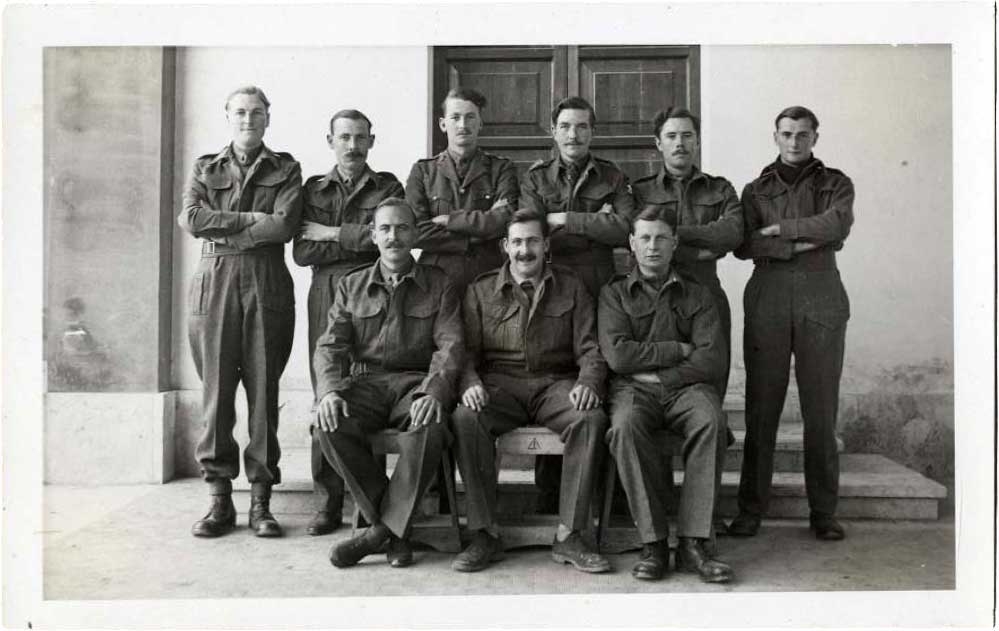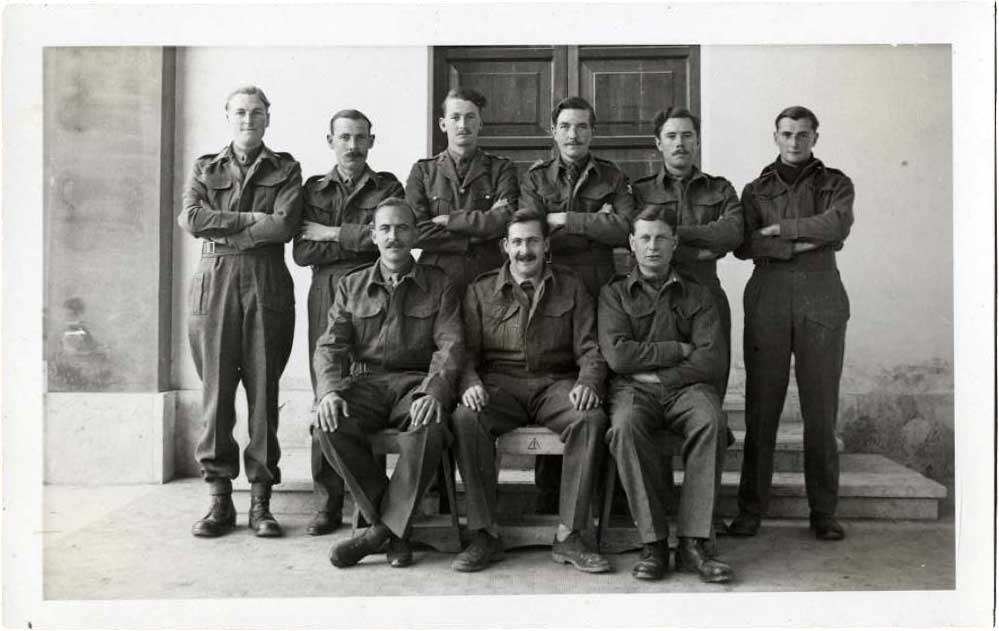 It is so often the case that we only begin to ask questions about a close family member's war when it is too late. Such was the case with my Grandfather, Kenneth Bowring Stoddart (back row, third from left in photograph above), former prisoner of war during World War II. I doubt he would have told me very much anyway. Just like many of his generation he didn't like to discuss it. I think this was fostered by the fact that he was captured in 1942 on almost his first venture to the front line, and was then not released until American soldiers liberated his camp (Brunswick Oflag 79) in 1945. It is hard to discuss a war where you felt you contributed nothing more than years of ceaseless waiting.
My father and I were clearing out Grandpa's office after his death in 2009. He had not allowed anyone to touch it in 50 years and we didn't know what we might find there. So picture our delight at finding every single letter written home to his parents, still tied in the string packages my great grandmother had originally secured. They date from the start of his training in 1939, through his entire time in the camps across Europe, to the occupation of Berlin after the war. I immediately set about transcribing them, along with his POW war log that detailed some of more harrowing moments of his capture. You can only imagine the questions that I might have for him now. Knowing some of the details surrounding this formative part of his life has given me a greater understanding of my grandfather.
My obsession with the story of the capture, camps and way of life for Grandpa and his fellow POWs turned into my dissertation at university. More recently I have attempted to turn the whole tale into a graphic story. I like to think of it as an illustrated account where his words and my images meet across the generations and increasing distance from the event. It is not to glorify or exalt him, but really because it's a fascinating aspect of the war that, to my mind, is not portrayed enough visually. So often when people thing of prisoners of war they think of a Hollywood version of The Great Escape.
While there were moments of drama in the life of a POW, much of it was dull routine and boredom, and this is what I really wish to show. Much of my research has surrounded what prisoners were given to employ themselves through the months and often years until release. The importance of learning, reading, drawing, games, sport and various clubs and meetings became essential. Grandpa always said he'd never read so much as when a prisoner, and it did seem like he'd read everything when I was little.
The project is enjoying a break for a short while but will be finished at some point when I'm ready to continue with it. As you can imagine it is quite intense, with the added pressure of being true to Grandpa's writing. More images are available on my website www.lottiestoddart.com, as well as K. B. Stoddart's story on www.cstoddartwarblog.wordpress.com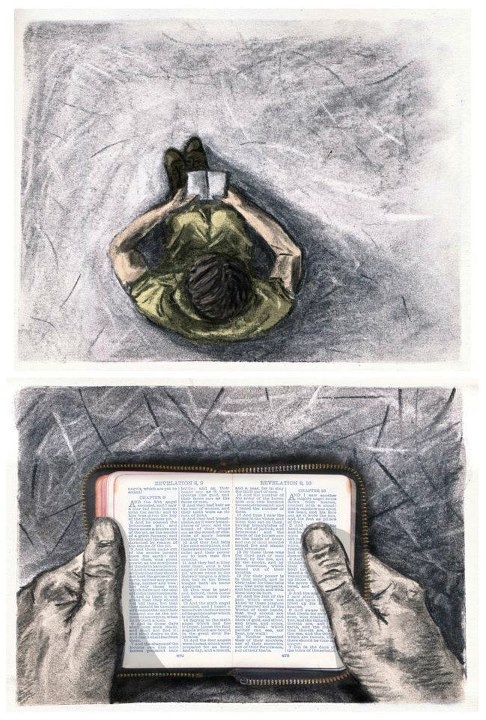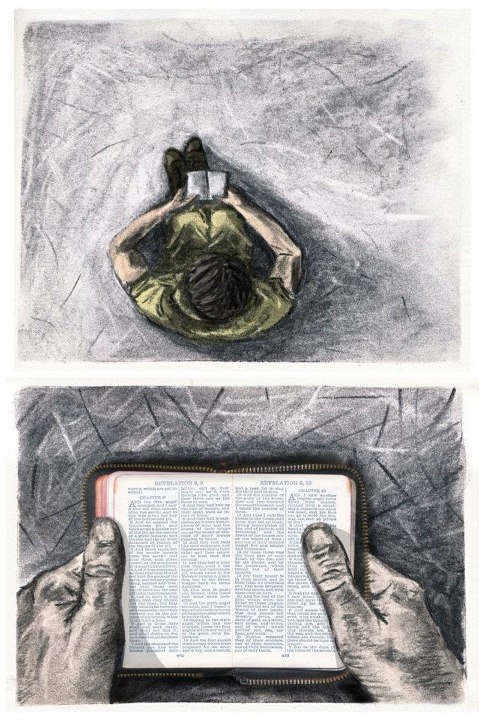 This illustration accompanies his words just after capture. Grandpa had been flown from Libya, where he was seized by the Nazi Panzers, to Bari in Southern Italy.
"At Bari nothing to do or eat. Read the Book of Revelations and spend days in semi coma."

[Lottie Stoddart is an illustrator and writer based in the UK. Lottie Stoddart].