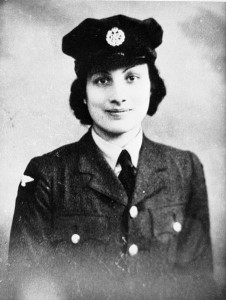 Jane Martinson (The Women's Blog with Jane Martinson 23 October 2012) recently reported in the British newspaper The Guardian that a statue is soon to be erected in London to honour Princess Noor Inayat Khan.
The princess, who was descended from Indian royalty, was born in Moscow, but later moved with her family to England and then to France. She studied at the Sorbonne in Paris and volunteered as a nurse at the beginning of the war.
After the fall of France, she escaped to England and trained as a wireless operator in the Women's Auxiliary Air Force (WAAF). Because of her fluency in French, Britain's Special Operations Executive (SOE) recruited her for clandestine operations in Nazi-occupied Europe.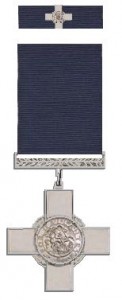 With a false identity and the code name Madeleine, she flew by Lysander into enemy territory in June 1943. Gestapo tactics were proving increasingly effective, and she narrowly avoided capture in July.  She continued her work as radio operator but only until October, when she was arrested and taken for interrogation to the Gestapo's Paris headquarters: 43 Avenue Foch.
Almost immediately, she attempted to escape, squeezing through a window and climbing to the roof. She was recaptured.
The subsequent story of her torture and the brutality of her confinement is deeply moving. (She was kept in manacles for ten months). Noor Inayat Khan was murdered at Dachau concentration camp, along with three other SOE women, in September 1944.
In 1949, she became the third SOE female operative to be awarded the George Cross: Odette Sansom survived to receive the award in person and, like Noor Inayat Khan,  Violette Szabo received her GC posthumously.
Further details of the life of Princess Noor Inayat Khan can be found in the book by Marcus Binney: The Women Who Lived For Danger—The Women Agents of SOE in the Second World War (Hodder & Stoughton, 2002).