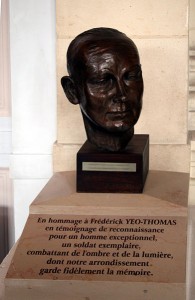 A 23 September 2012 article by Jasper Copping in the British newspaper The Telegraph reviewed Sophie Jackson's recent biography of the British WWII spy known as The White Rabbit. The White Rabbit was the code name for Wing Commander Forest Frederick Edward Yeo-Thomas, and should not be confused with The White Mouse—which was the code name of the equally famous WWII spy, Nancy Wake.
'Tommy', as Yeo-Thomas was known, was born in England but educated in France. The outbreak of war found him working on the rue Royale in Paris. He was a director of Molyneux, the well-known fashion house.
After joining the Royal Air Force Volunteer Reserve (RAFVR) and serving in bomber liaison for a time, he was recruited by Special Operations Executive (SOE) and parachuted into France. He was eventually caught, thrown into Paris's Fresnes prison, and tortured brutally and at length by the Gestapo. Despite his attempts at denial, the Gestapo were aware of his importance to the French Resistance movement.
Afterwards, he was sent to the infamous Buchenwald concentration camp. He escaped when he and fellow prisoners were shipped out by train, was recaptured and escaped again and finally made contact with an American army unit. Torture, survival, escape. All of this, would be ample material on which to base a spy thriller—perhaps even a series of spy thrillers.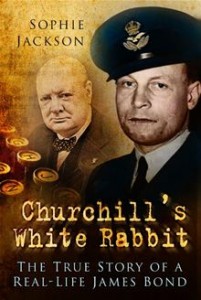 That is precisely the thesis of Sophie Jackson's carefully researched biography, Churchill's White Rabbit: The True Story of a Real-Life James Bond. Ms Jackson presents the case that many of the scenes in Ian Fleming's James Bond books (and the movies that followed the books) are based upon the adventures of 'Tommy' Yeo-Thomas.